ANTI - CAMOUFLAGE
Residence: Shot - Inneschi contemporanei in polveriera,
Parco delle Groane, 2018
"Anti-Camouflage" installation view 01
The idea is born from the intention of revealing an object, part of an abandoned collective memory.The military structures in the park where the residency took place, were abandoned in the forties. During the years,Nature spontaneously performed a natural action of camouflage.I focused my attention on one of the military sighting towers and I structured a dressing intervention. I painted on cotton fabric cut to size an "Anti Camouflage" design. That is a pattern which refers to nature but in a color palette in contrast with the environment. This procedure makes the tower easily identifiable in the woods.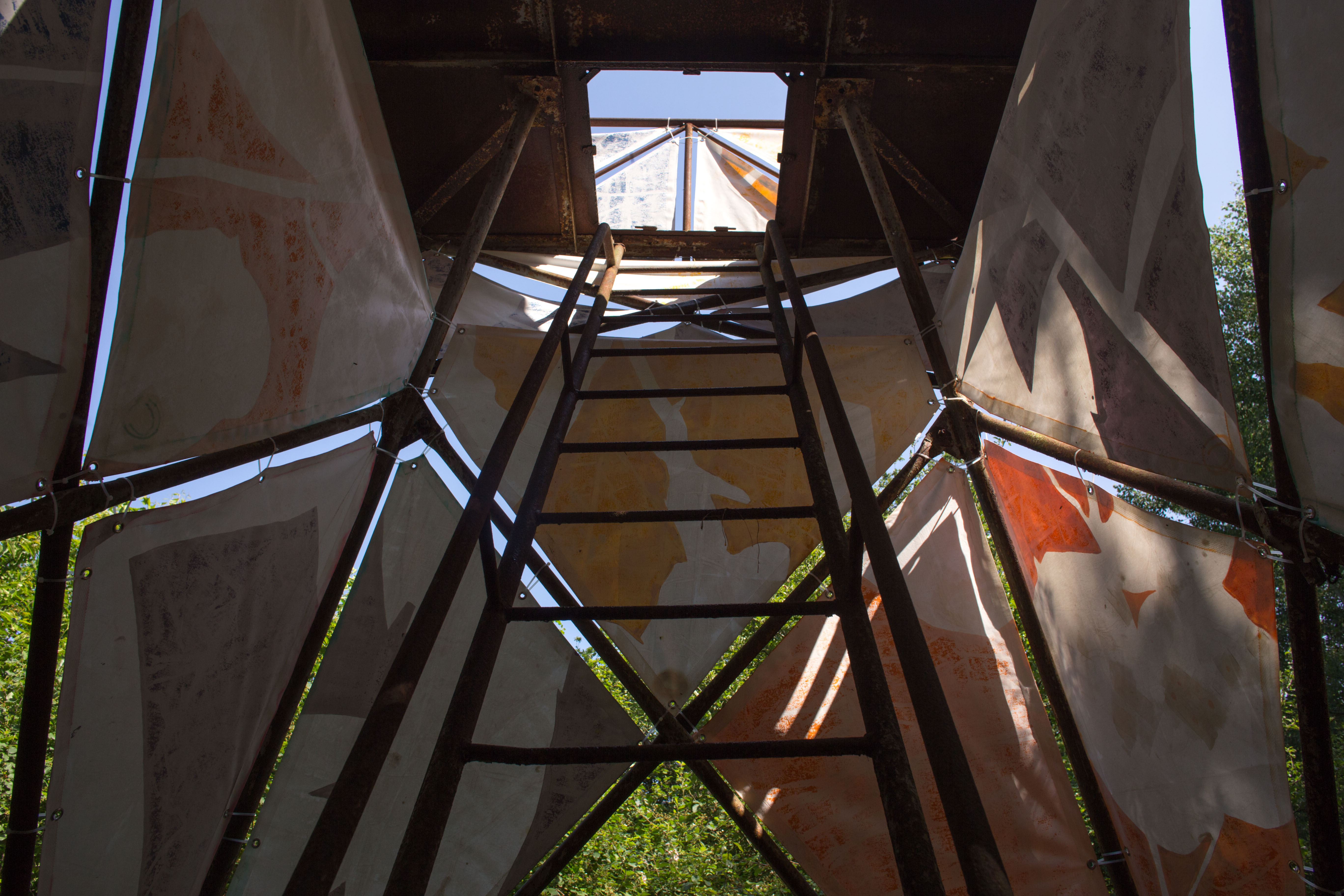 "Anti-Camouflage" installation view 02
"Anti-Camouflage" installation view 03 and details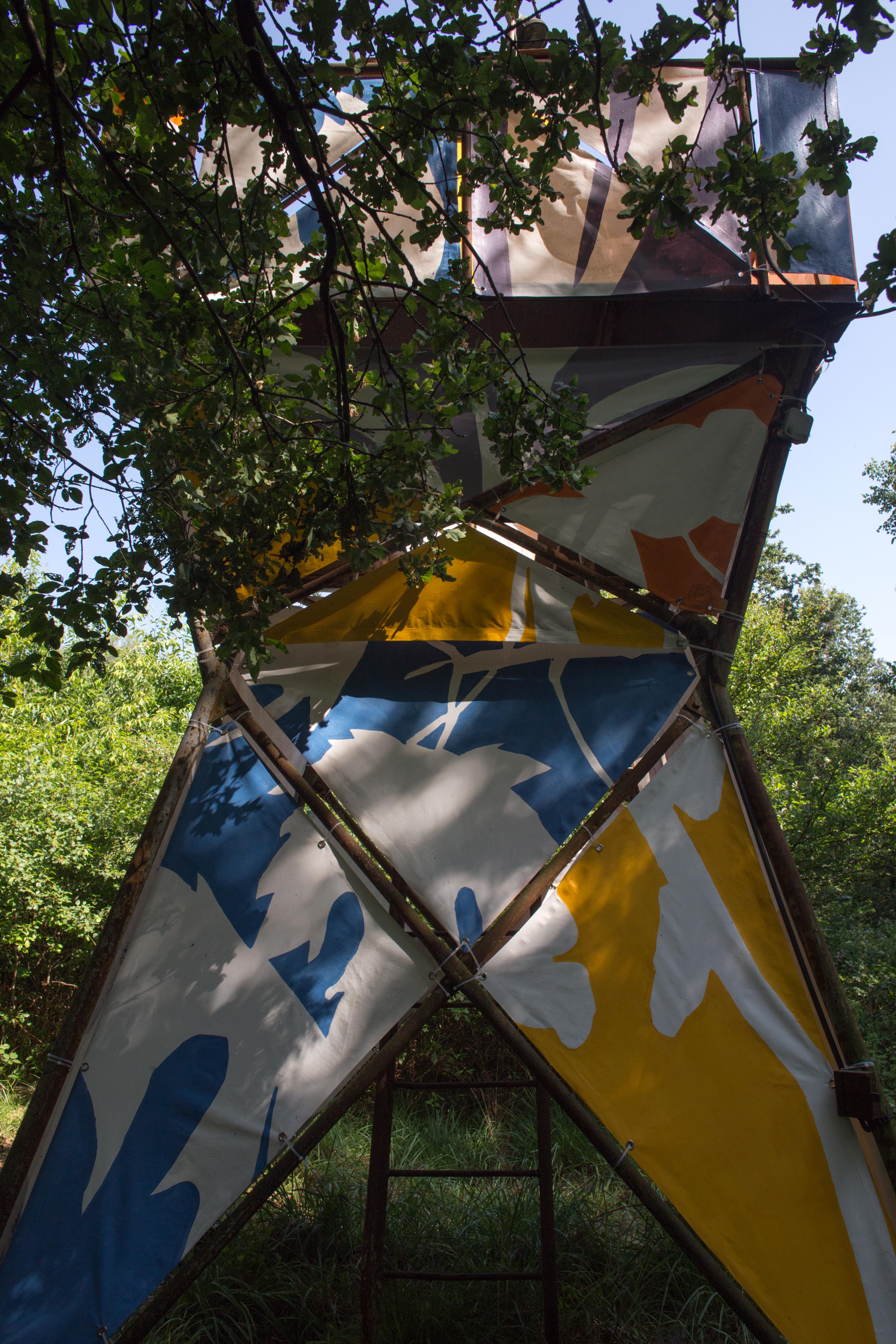 ︎ Pattern research made on site.
Acrilyc paint on natural cotton.
"Anti-Camouflage" Installation view 05

Photo Credits
@Angelo Jaroszuk Bogasz
@Luca Gerace
All images copyright and courtesy of the artist