CALEIDOVISIONI
Personal project, theorical and practical research, 2015
curated by Alberto Bettinetti
Caleidovisioni it's a project about variations that analize how other external visions influence your own creative process, and how from each influence can originate infinity variations from the initial theme.



Caleidovisioni book, 132 pages, three hand bound copìies, 2015







Using traditional animation techniques I realized a 30 second video that represents my personal vision of forest. I used this as video source, the main workpiece.





Caleidovisioni "Video Source"
Traditional animation, 36 sec
Trough the media of the interview I asked to 30 different people, from a different target, to answer to four different questions:
What do you think that happens in the story?
What do you think happens before the story?
What do you think the story should continue?
What is the object present in the story that you can't quite see?


The video is deliberately difficult to understand and I left a open ending, just to give the possibility to the viewers to interpretate the animation following their own imagination.
From the initial thirty I selected seven interviews. For each one I developed a variation of the source video.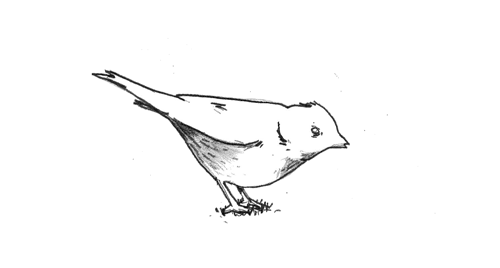 VARIATION N.3
GHOST DOG
Ghost dog, 2015 (from the interview with Edoardo Caimi)
VARIATION N.4
GRANDI SUPERFICI
Grandi superfici, 2015 (from the interview with Alessandro Cripsta)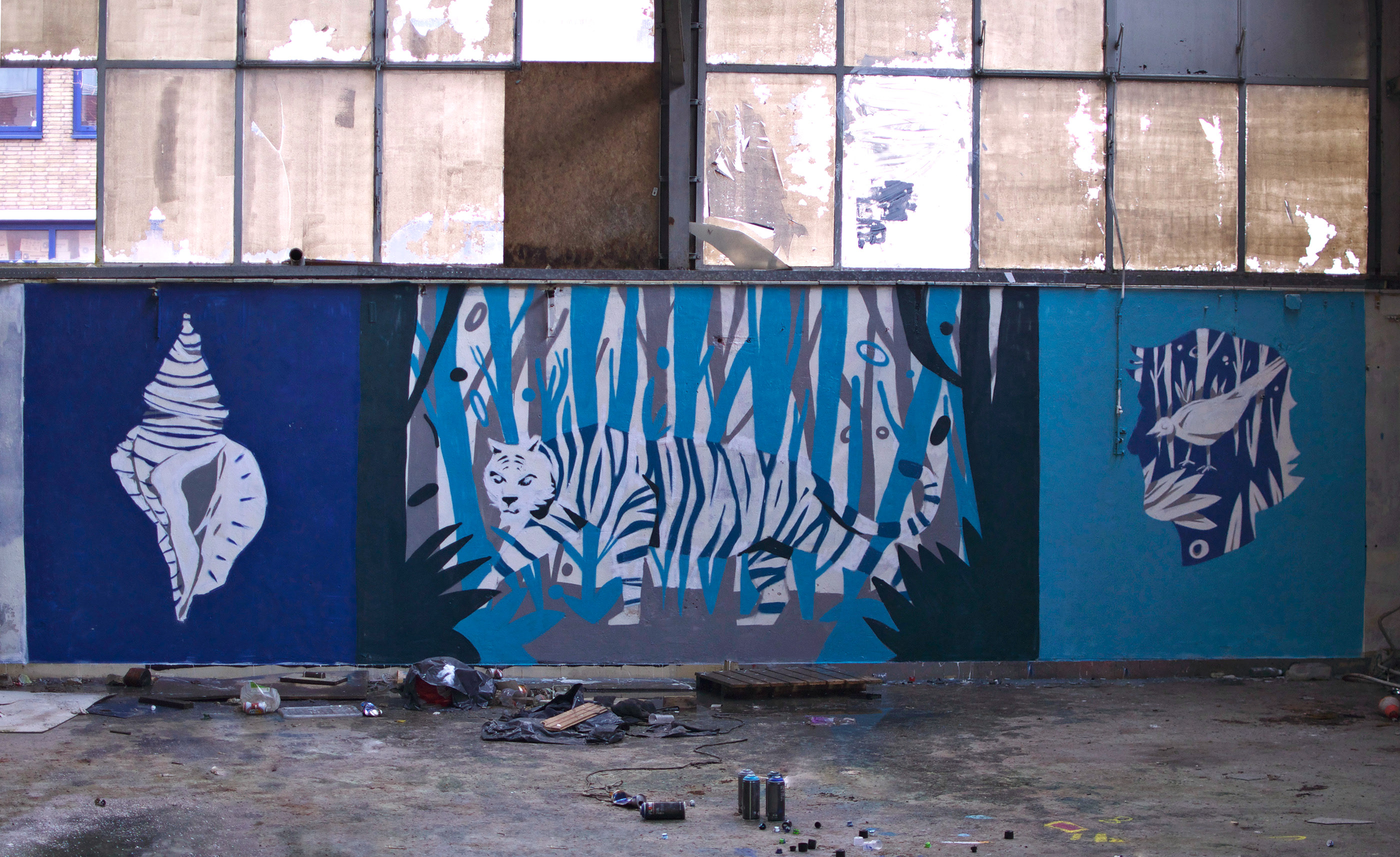 Illegal wall, Rotterdam 2015




VARIATION N.5
LA TRAPPOLA
La trappola, 2015 (from the interview with Valentin Guillon)
A5 Fanzine, risoprinted in 33/33 copies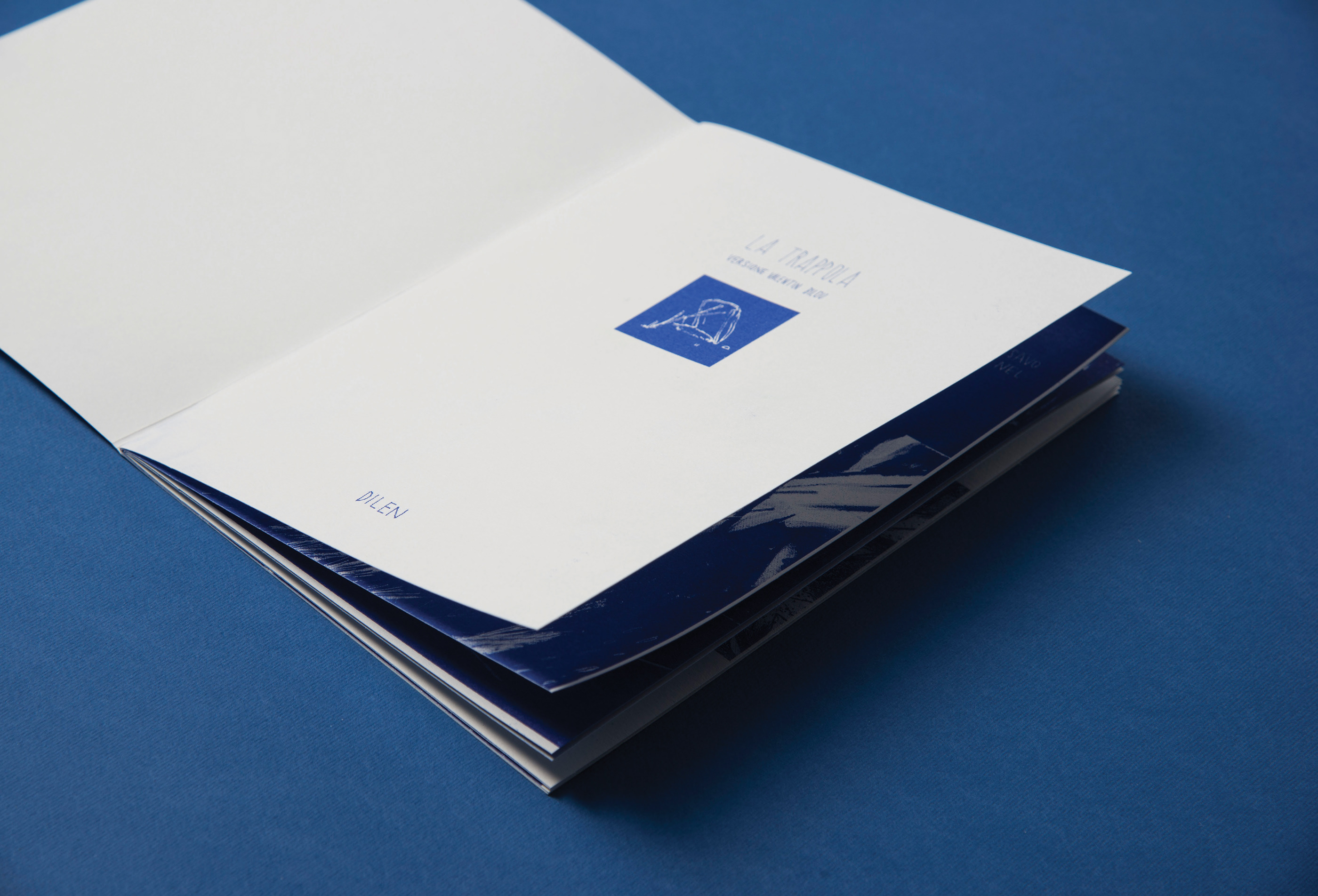 VARIATION N.6
COMPOSIZIONI
Composizioni, 2015 (from the interview with Daniele Santandrea)
Composizioni, cyanotype print, 2015

All images copyright and courtesy of the artist.